How to pay via Paypal?

Website: http://www.paypal.com

PayPal lets you send money online to almost anyone with an email address. With PayPal you can send money using your checking account or credit card,across the globe,and in multiple currencies. Paypal is the fastest and safest way when you make the payment.
Here is the procedure of how to pay via paypal:
1. Register at Paypal.com
Go to
http://www.paypal.com/
and become a registered user. Please follow Paypal instructions on how to do this. If you already have an account with Paypal, then proceed to step 2.
2. Send money through Paypal to skyjia@vip.sina.com
Log into your Paypal account and click on the
SEND MONEY
tab and send payment to

.
Be careful to type this email address correctly, otherwise we may not see your transaction. Enter total amount in US Dollars in the AMOUNT field. Click Continue and review your information, making sure that your shipping address is correct.
Please see the demonstrated pictures below: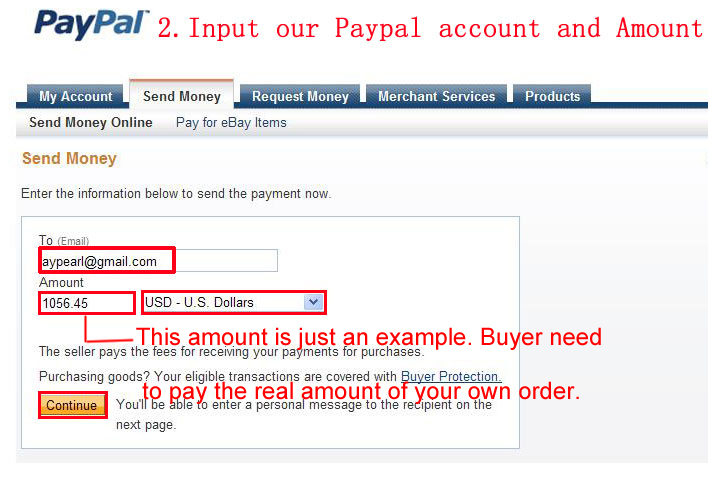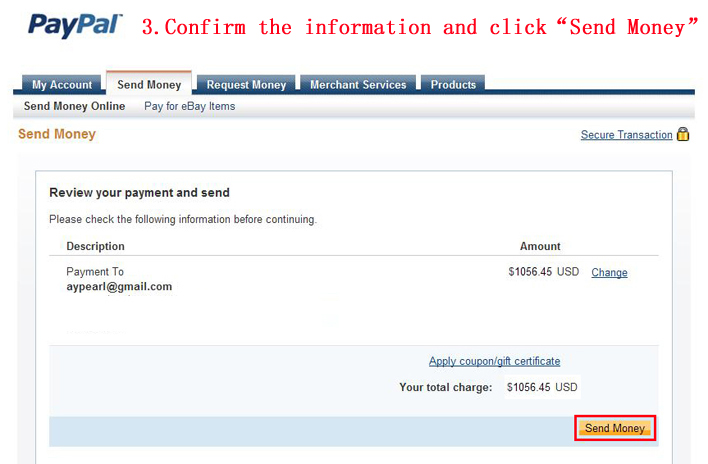 3. Notify aypearl Jewelry When You Have Paid
Note the Paypal Transaction Number once you complete payment, please advise us the transfer ID. Once payment is confirmed, we will process and prepare your order. Please feel free to email us if you still have any questions on the payment.
PS:You will receive a confirmation email if you have paid successfully. You can click online help in our web, and our customer support can guide you online for payment via paypal.